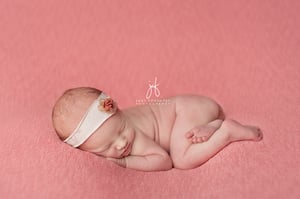 $

400.00
Location : Warsaw, Indiana (40 minutes west of Fort Wayne)
Tuition : $1800
Duration : 2 Day Class - After deposit is paid, we'll choose the dates that work for both of us that month
(itinerary & details will be sent after dates are chosen)
* * * * *
What I'll Cover :
- Parent & Baby Session Preparation
- Session Styling - We'll prep for the sessions together!
- Session Workflow & Transitions
- Shooting Techniques & Camera Settings
- Newborn Soothing Methods
- Posing Techniques
- Post Processing Workflow & Tips
- Business Q&A
**Bonus for 1:1 Mentorees**
- MORE "Hands On" Posing experience than workshops
- Portfolio Critique of your work - we'll walk through your recent images together and discuss how to improve your posing/editing/lighting for your future sessions
- More intensive editing/workflow discussion
Come learn how I conduct my newborn sessions from beginning to end using studio light. We'll discuss set-up & preparation and how I work with parents as well as camera and shooting techniques. You'll get to watch my session workflow, see different soothing methods, and learn my posing techniques. We will work with 4 newborns during the workshop and have plenty of time for post-processing and business Q&A! You'll have my undivided attention as well as immediate feedback and guidance on the images you're capturing during the sessions.
Mentoring attendees will gain HANDS-ON experience on the second day!! When attendees are able to gain some "real" session experience, it can make such a difference going forward!!
What's Included :
- Swag Bag of Newborn Goodies & Discounts from my Workshop Sponsors
- Workshop Notes with photos & step-by-step instructions for each pose to take home and review
- Lunch, Snacks & Drinks
- Admittance into my Private Facebook Mentoring Alumni Group for continued mentoring!
* * * * *
Required :
- Attendees must be familiar with their DSLR camera - shooting in Manual with a basic knowledge of aperture, ISO, and shutter speed.
- A 35 or 50mm prime lens
- A basic knowledge of Photoshop. I also use Lightroom in my workflow, but you do not have to be familiar with LR.
Details :
- $400 is due to reserve your seat and is non-refundable. The remaining balance is due within 14 days of your workshop date and can be paid in increments, if desired.
- All 1:1 Mentoring will take at my newborn studio in Warsaw, IN. Closest airports are Fort Wayne (FWA) and South Bend (SBN).
**Jaci Forshtay Photography's Mentoring Opportunities are not available to professional photographers who live/work within 100 miles of Warsaw, IN or are currently mentoring photographers in any capacity or plan to mentor within 1 calendar year, unless otherwise noted or special permission is granted. **